All New Bonneville T100 Range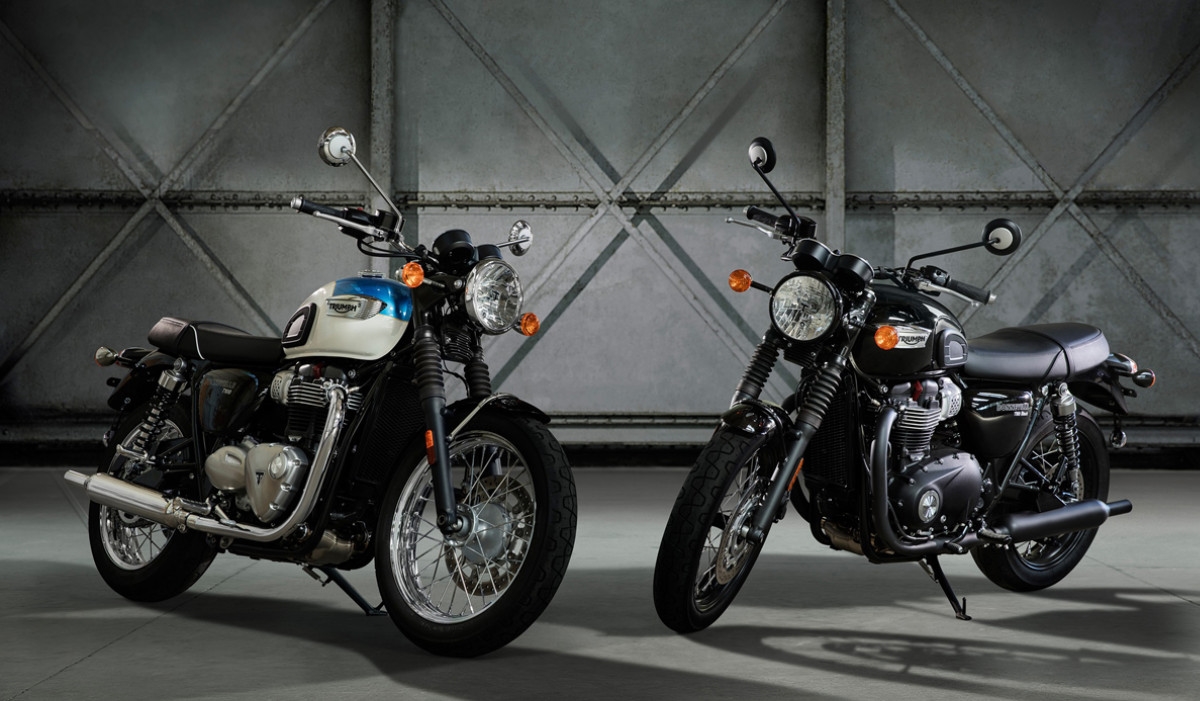 All New Bonneville T100 Range

The great new entry point for the internationally acclaimed Bonneville family – now even more accessible.
AN ORIGINAL FOR EVERYONE
Beautifully styled and now even more accessible, the Bonneville T100 and T100 Black are great new entry points to the classic Bonneville family.
Inspired by the iconic '59 Bonneville, the T100 models have their own distinctive character that incorporates more of the original Bonneville DNA, along with many of the stunning finishes, features and details of the larger Bonneville T120 and T120 Black. The T100s offer thrilling performance from the 900cc high-torque Bonneville engine, delivering greater torque, better fuel economy and a rich deep exhaust note.
The dedicated T100 chassis and suspension work together to provide a smooth ride, along with easy, neutral handling and sensitive incorporation of rider focused technology, with ABS, traction control and a torque-assist clutch to give that extra level of comfort and control. The T100 range is available in beautiful classic and stylish contemporary colours and there are over 150 accessories available to personalise your bike.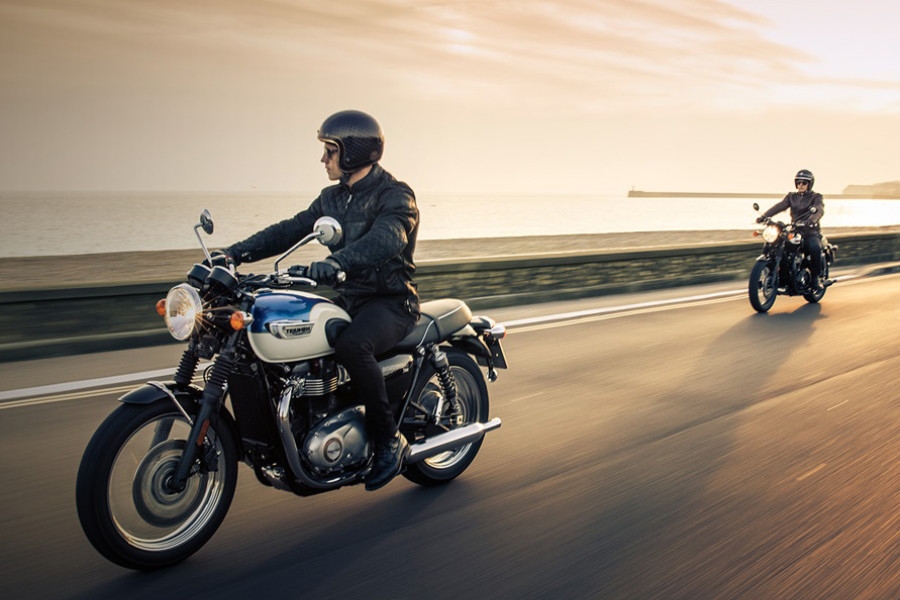 Signature Touches of a Genuine Icon

The new Bonneville T100 family stays faithful to the bikes' evocative heritage and truly iconic motorcycle silhouette, with a sculpted Bonneville signature fuel tank, wire-spoked wheels, authentic 'peashooter' silencers and two-tone paint options with hand painted gold coach lines.

The T100s' lines are refined, sharp and crafted, with classic yet sophisticated looks. If you like to customise your ride there is also an incredible range of over 150 premium accessories available to allow you to make it your own.
Original DNA with Beautiful Features

The new Bonneville T100 has a wealth of quality brushed, polished and chromed finishes, including high-value brushed aluminium engine covers and classic bolt-on Triumph badges that are truly unique to the model. The T100 is available in three classic colours.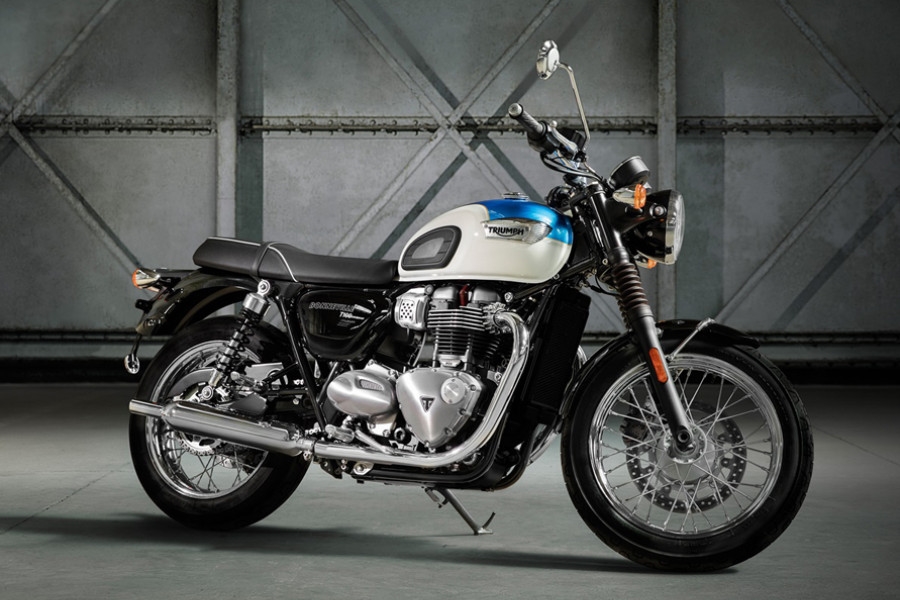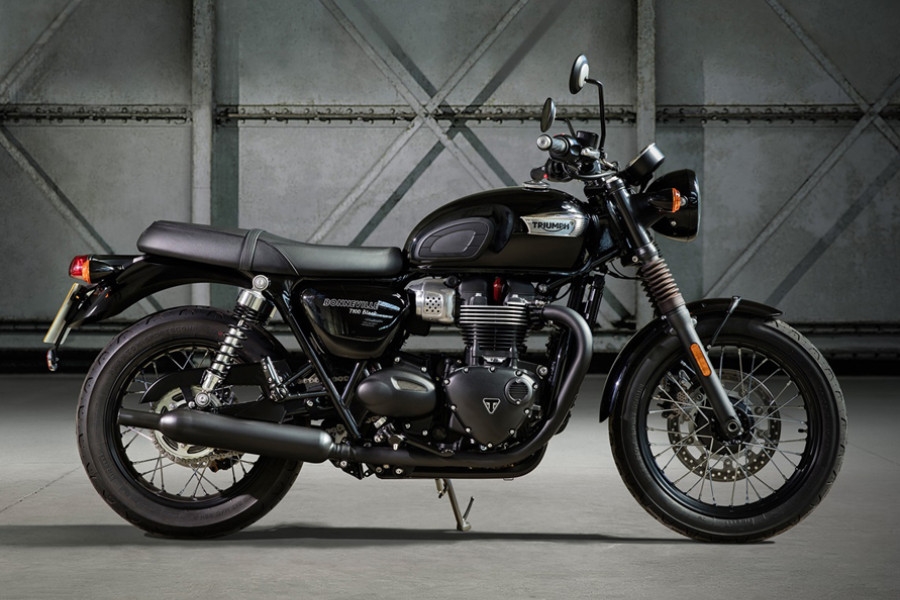 More Presence & Style

The T100 Black takes styling to the next level with fully blacked-out details and components for a more moody and sophisticated look. The bikes premium status is complimented by additional styling items such as a twin skin 'peashooter' exhaust in matt black finish for a truly distinguished look. The T100 Black comes in two stylish shades.
Lighter & Even More Accessible

The Bonneville T100s are one of the most accessible model options in the Bonneville range, weighing in less than the T120s.
With a shorter wheelbase, rake and trail then the previous generation, combined with their low seat height, they are ideal for every type of ride and rider.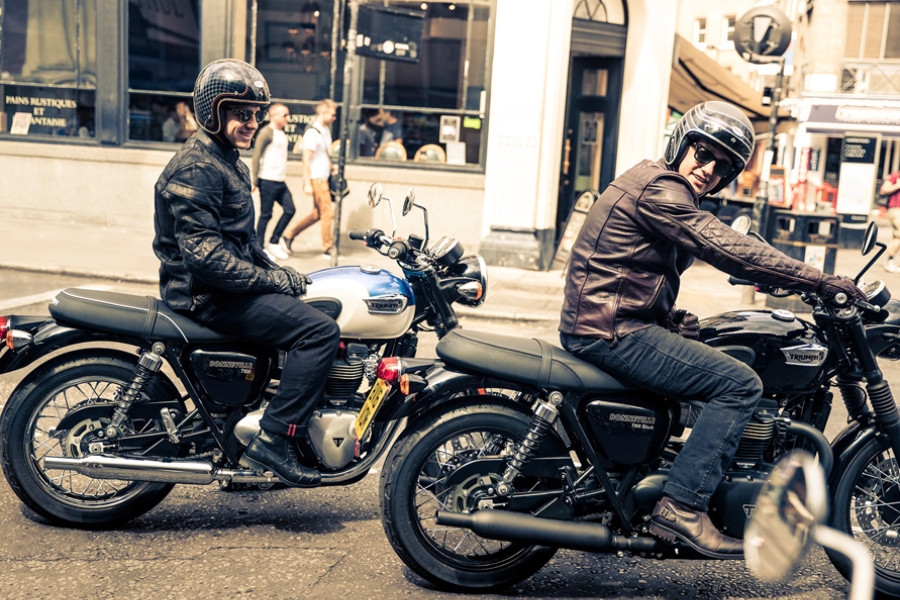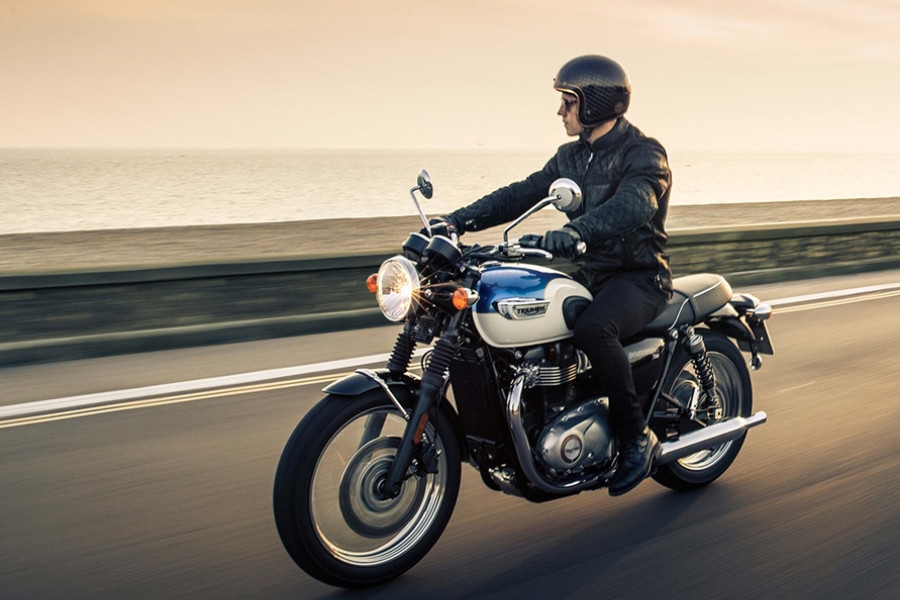 Refined Handling & Comfort

The T100s have a significantly enhanced level of comfort and handling. A more comfortable seat with thicker foam comes as standard, and the all new chassis and suspension has been developed specifically for an engaging yet easy-going ride, improving long-distance ride ability and pillion passenger comfort.
Uprated Tyres & Disc Brakes

The T100s have an uprated single floating front brake disc. Both models come with Pirelli Phantom Sportscomp tyres that have been developed especially by Pirelli for the Triumph Bonneville range. Added stiffness, profile changes to the front and deeper tread on the rear, complement the Bonneville's style while providing secure handling and excellent durability.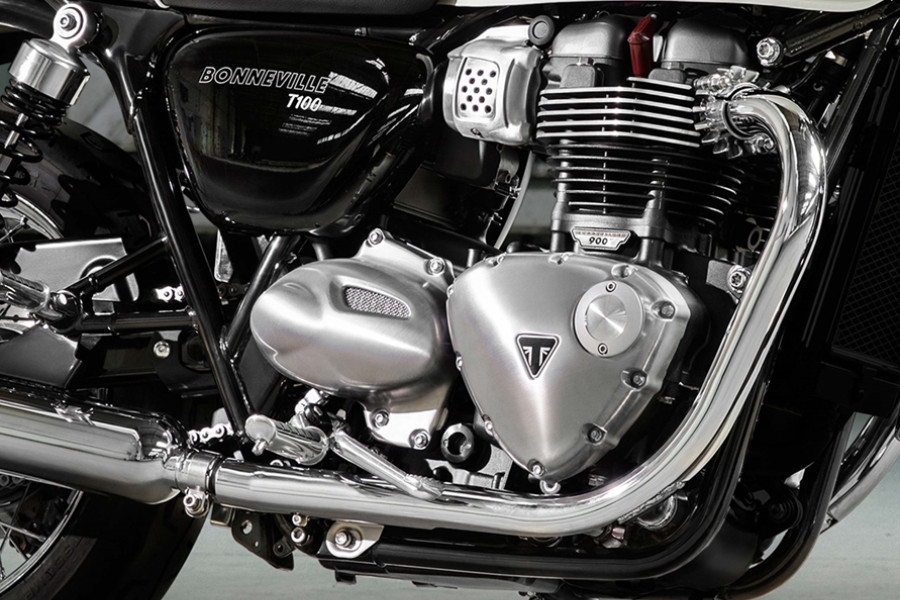 900cc 'High-Torque' Bonneville Engine

The Bonneville T100s both feature the same specially tuned 900cc high-torque Bonneville engine that delivers performance where you need it, enhanced fuel economy and a rich, deep exhaust note.
The 8 valve single overhead camshaft parallel-twin with 270° firing interval provides smooth, linear power, delivery directly from the slick new five-speed gearbox.
More Power & Torque Where You Need It

The 900cc engine has been designed to deliver much more power and torque where you need it - between 2,750rpm and 4,750rpm, to suit the riding style of this modern classic for a more thrilling and engaging ride.
The T100 delivers 22% more power in the midrange against previous generations and a massive 18% more peak torque with 80 Nm at a low 3,200rpm.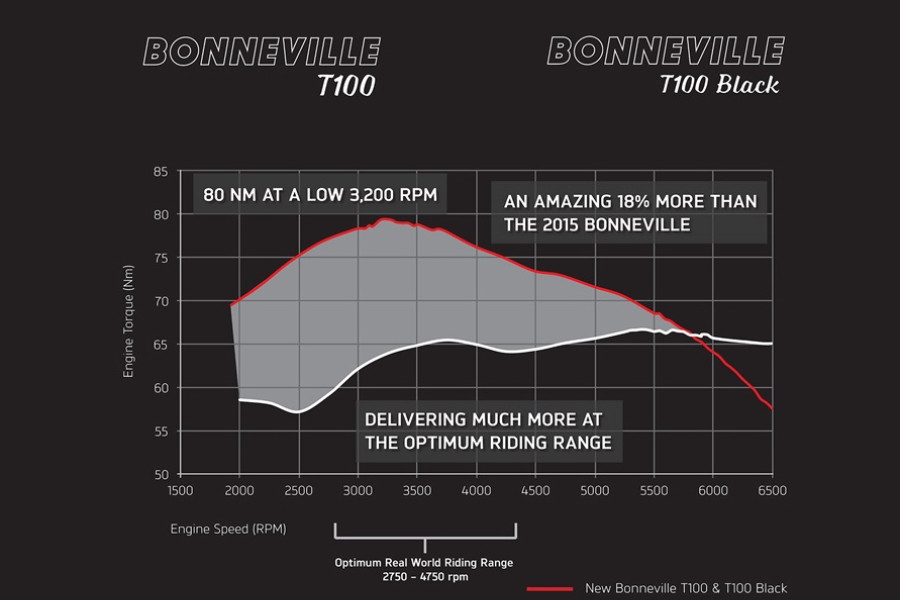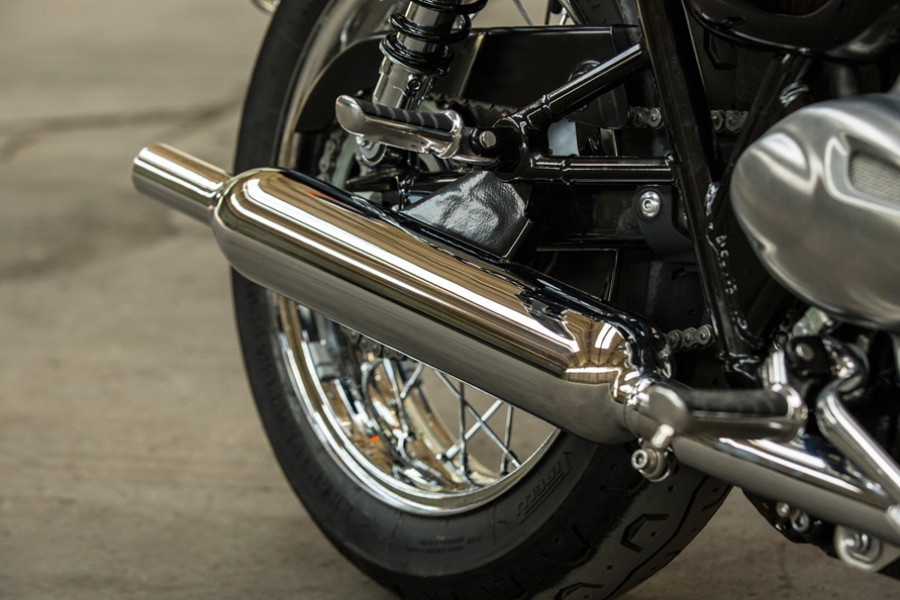 Elegant Style & Sound

The new Bonneville T100s high-torque 900cc engine has been elegantly styled with a high level of detailing and finish. It includes signature styling cues from the original 59' Bonneville engine silhouette, whilst incorporating contemporary components sensitively, to preserve the iconic Bonneville look.
With an elegant 'peashooter' style exhaust, the Bonneville T100 delivers the deep rich note of a true British classic.
ABS
Triumph's anti-lock braking system brings an advanced level of control and safety to the Bonneville T100 and T100 Black.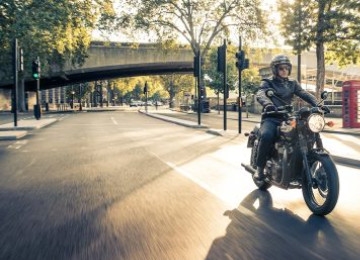 Ride-By-Wire
The Bonneville T100 and T100 Black's electronic ride-by-wire system enhances throttle response, providing smooth and precise drive for a higher level of control, feel and rideability.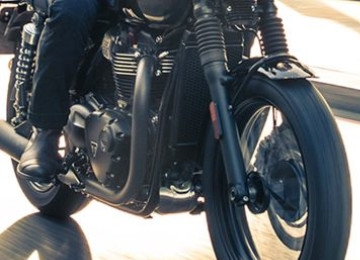 Liquid Cooling

The modern liquid cooling system provides better long term durability and more fuel efficient riding with up to 29% better fuel economy than older air cooled models.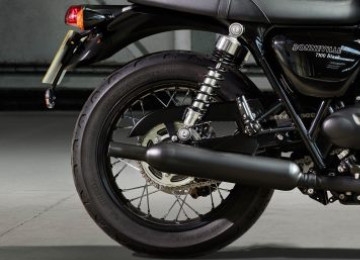 Switchable Traction Control

Both T100 models incorporate a switchable traction control system that optimises the delivery of torque to maximise rider safety and control.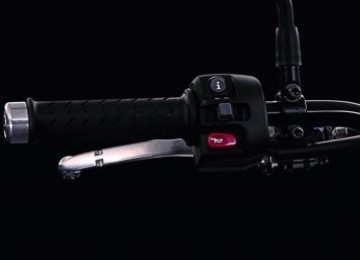 Torque Assist Clutch

The new torque assist clutch system brings a light touch and feel to the clutch control of the Bonneville T100s, helping reduce clutch lever effort for the rider, making it easy to ride, and ride longer.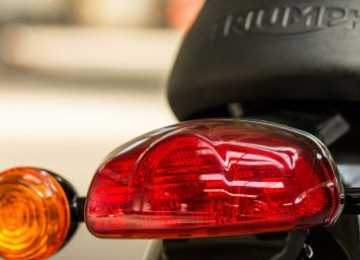 LED Rear Light

The LED rear light has been incorporated into a compact and elegant tail set-up that gives the Bonneville T100 and T100 Black a distinctive light pattern and greater power efficiency for long term durability.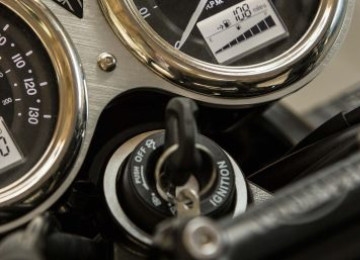 Engine Immobiliser

Both the T100 and T100 Black include a security device that integrates a transponder into the new T100 key, linked to a receiver in the ignition system, to prevent the engine from running without the correct key present.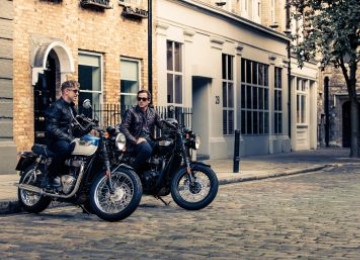 USB Charging Shocking

An under-seat socket is provided for convenient charging of your essential devices.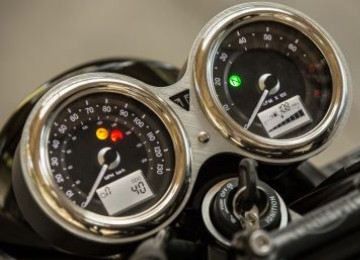 Twin Feature Packed Clock

Both T100s have a stylish feature-packed twin clock (speedo and rev counter), neatly housing a digital menu system, accessed by a handlebar mounted scroll button. Key features include: gear position indicator, odometer, two trip settings, service indicator, range to empty, fuel level, average and current MPG, clock plus access to turn off traction control features.
Be Part of the Ride - A2 Licence

An A2 licence kit will be offered on both T100 models from late Spring 2017. Please speak with your local dealer to find out more.
The A2 kit is designed for those riders who don't yet hold a full motorcycle licence, allowing anyone on a restricted licence to enjoy these wonderful new Bonnevilles.
The A2 kit can be easily fitted and just as easily removed by a Triumph dealer, once you have a full valid motorcycle licence.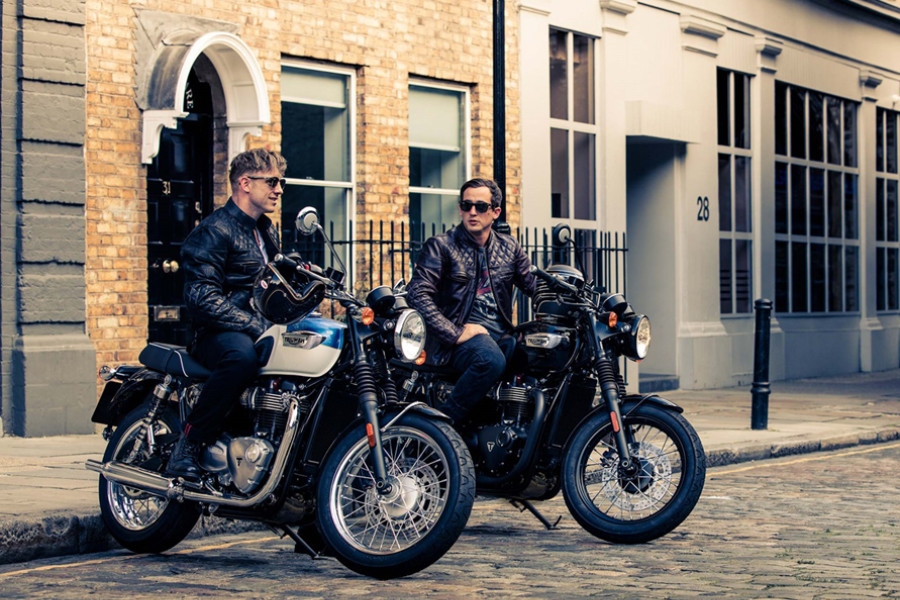 Built to Make Your Own

An incredible range of over 150 custom-inspired accessories are available to make the T100 and T100 Black your own.
Accessories include: Vance & Hines chrome peashooter-style slip-on silencers, beautiful stitched leather seats, chrome clutch and alternator embellishers, an authentic 4-bar Triumph tank badge, leather and canvas mix panniers and compact LED indicators.
Please note that availability of the Vance & Hines silencers and indicators are governed by local market legislation - please check with your Triumph dealer for availability.
All New Bonneville T100 Range
Previous
Next >