DISTINGUISHED GENTLEMAN'S RIDE


DISTINGUISHED GENTLEMAN'S RIDE
2022 DGR PRE REGISTRATION
Pre-register to take part in the 2022 Distinguished Gentlemen's Ride


WHAT IS THE DGR?
The Distinguished Gentleman's Ride creates themed rideouts across the Globe to raise awareness and funds for male charitable causes. Founder Mark Hawwa hit upon the inspiration for the 'dressing dapper' theme in 2012, when he saw a photo of Don Draper from TV show Mad Men sitting on a classic bike whilst wearing a suit. Triumph decided that the Distinguished Gentleman's Ride captures everything to be celebrated about motorcycling, and has supported the event for a number of years, seeing DGR grow to a global event in the process.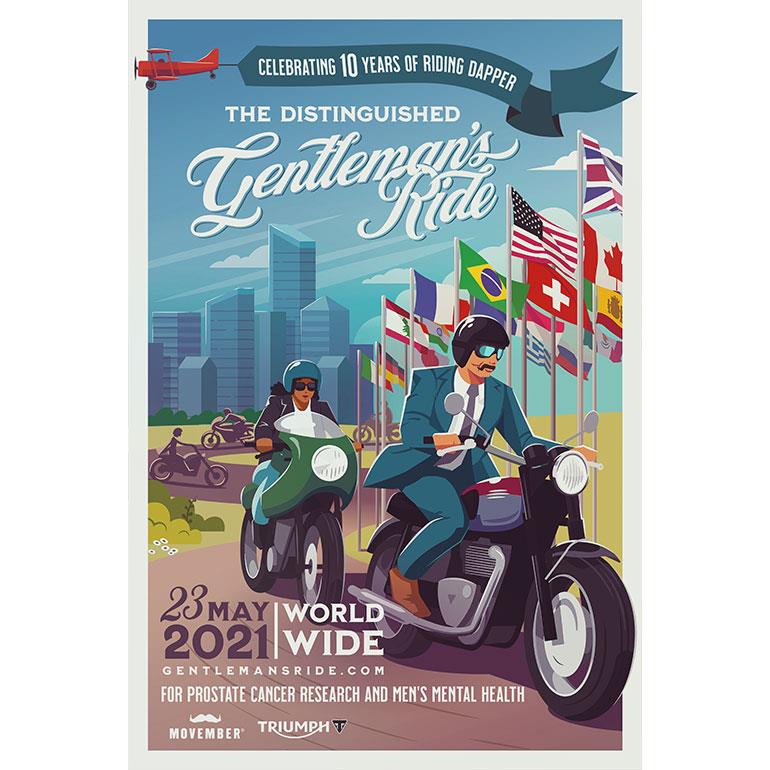 WHERE DOES IT TAKE PLACE?
 Since its inception The Distinguished Gentlemen's Ride has spread to more countries, cities and towns each year. In 2021, more than 65,000 distinguished gentlefolk took to their classic and vintage motorcycles and Rode Solo Together in over 2000 locations across the globe.
HOW ARE TRIUMPH INVOLVED?
Aside from supporting the ride through engaging with the global community of Triumph modern classic fans and riders, we are donating four brand new motorcycles from its Modern Classic range to be gifted to the three highest fundraisers worldwide and to the winner of the Gentlefolk Competition.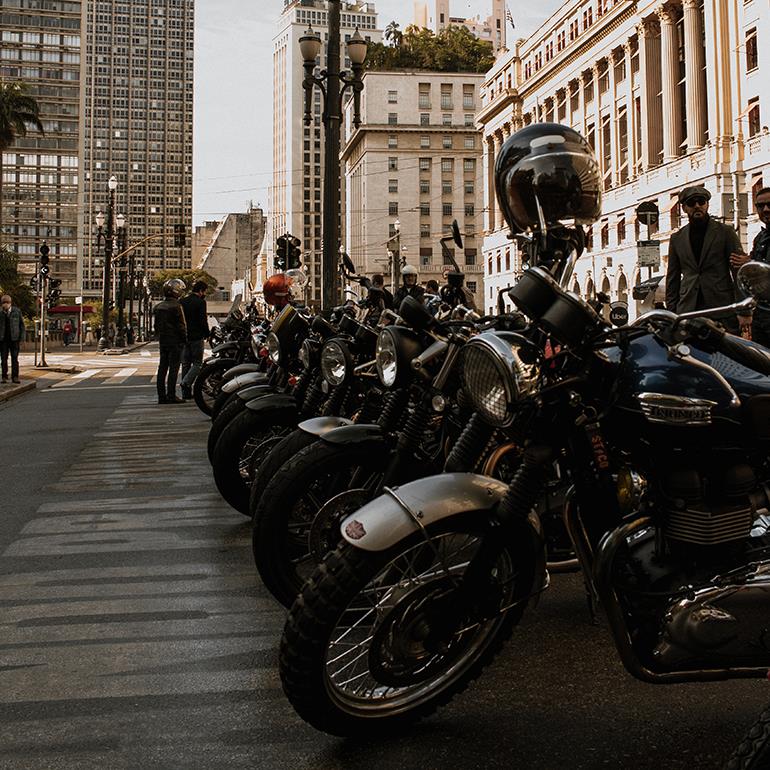 JOINING THE TRIUMPH TEAM
 This year we will once again have an official Triumph riding team. The 'Triumph DGR Riding Group' is for any Triumph modern classic rider to enter and the top five fundraisers in each of these teams will win a high-value clothing prize from Triumph. There are several ways you can join the 'Triumph DGR Riding Group'
1. When people first register and go to their Ride Dashboard a main section on that page shows them the key links to join one of the Featured Teams.
2. In the main 'About DGR' drop down menu riders can select 'featured teams' which takes them to a section on the leading teams with a link to join.
3.When a rider is on their dashboard page they can choose to 'create/join a team' link, which takes them to a section where they can create their own team or search for one to join.
HOW DO I TAKE PART?
If you want to put on your Sunday best and take part in the next Distinguished Gentleman's Ride, you can get more information or sign up to start fundraising by visiting the DGR Website.